​
​
MANY PEOPLE DESIRE TO GROW HEALTHY AND BEAUTIFUL SUCCULENTS BUT STARTING AND MASTERING THE SKILLS CAN BE CHALLENGING.
​
To start a succulent hobby is very exciting. But it can also become frustrating, overwhelming, and discouraging if you do not know where to begin.
​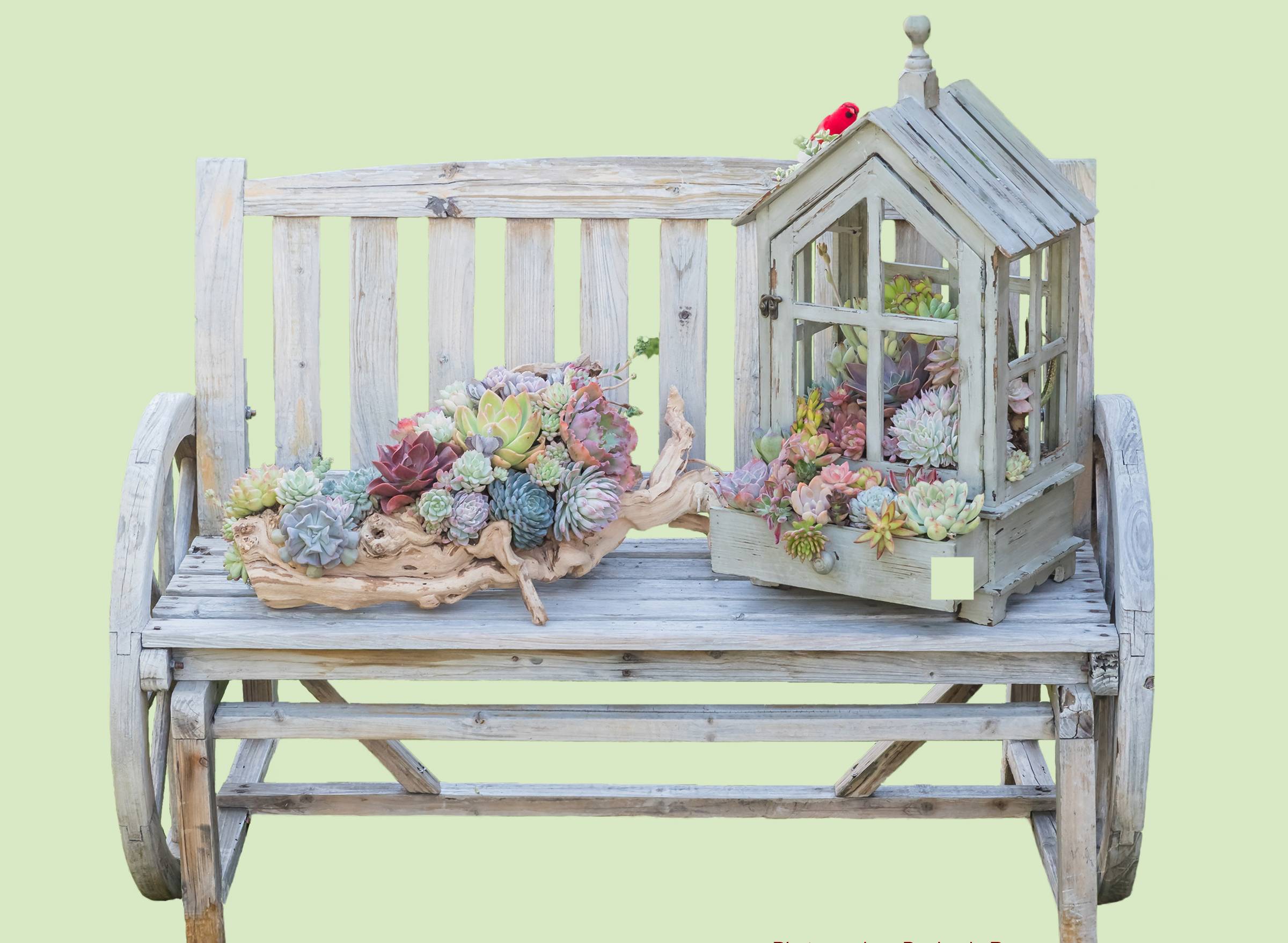 ​
​
We often hear succulent hobbyists say that these plants are very easy to grow, need minimal upkeep, and are very resilient.
​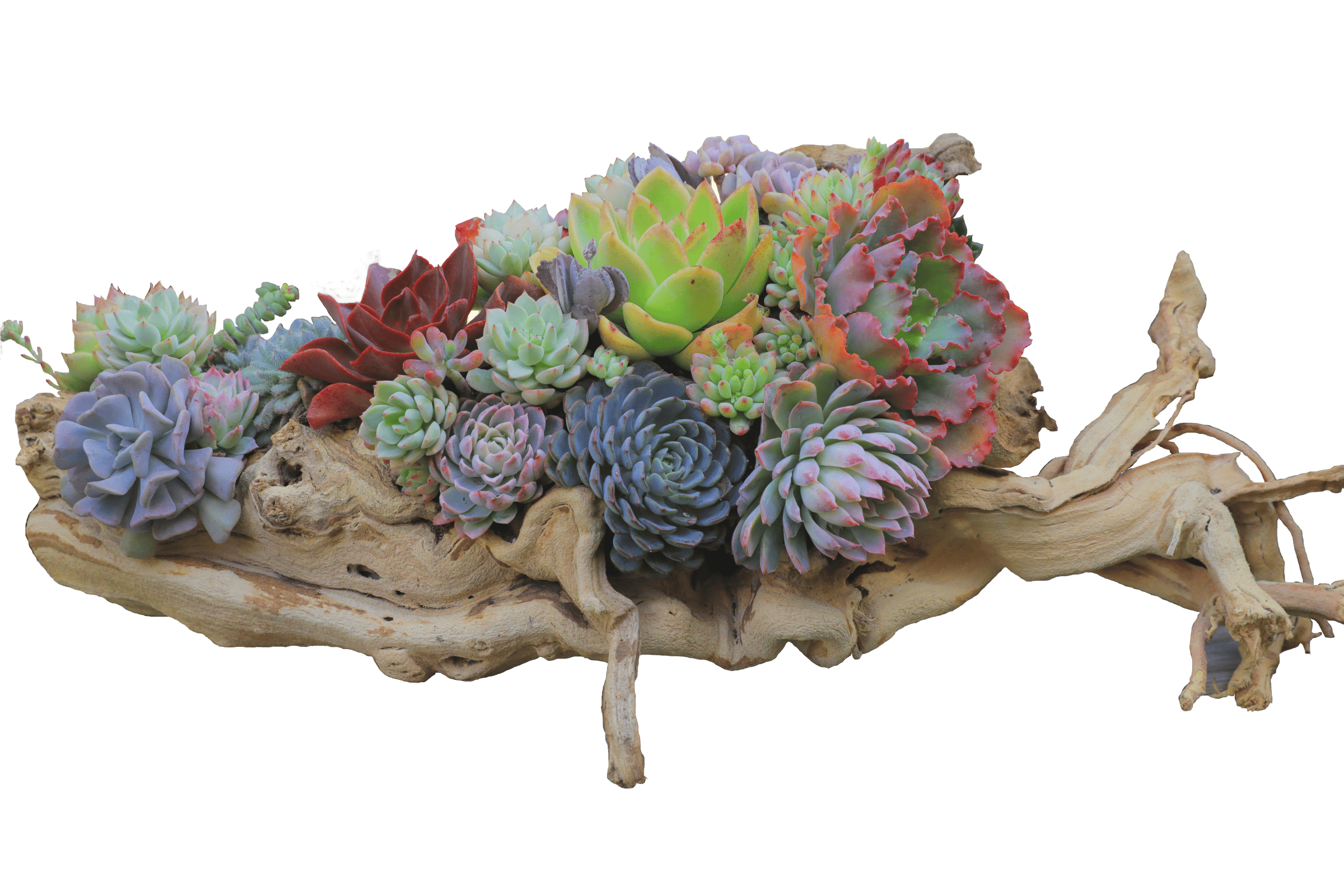 ​
But growing them is not always easy in the beginning. Even experienced gardeners may have a difficult time. Not because these plants have complex needs, but because they behave differently from the non-succulent plants we know.
​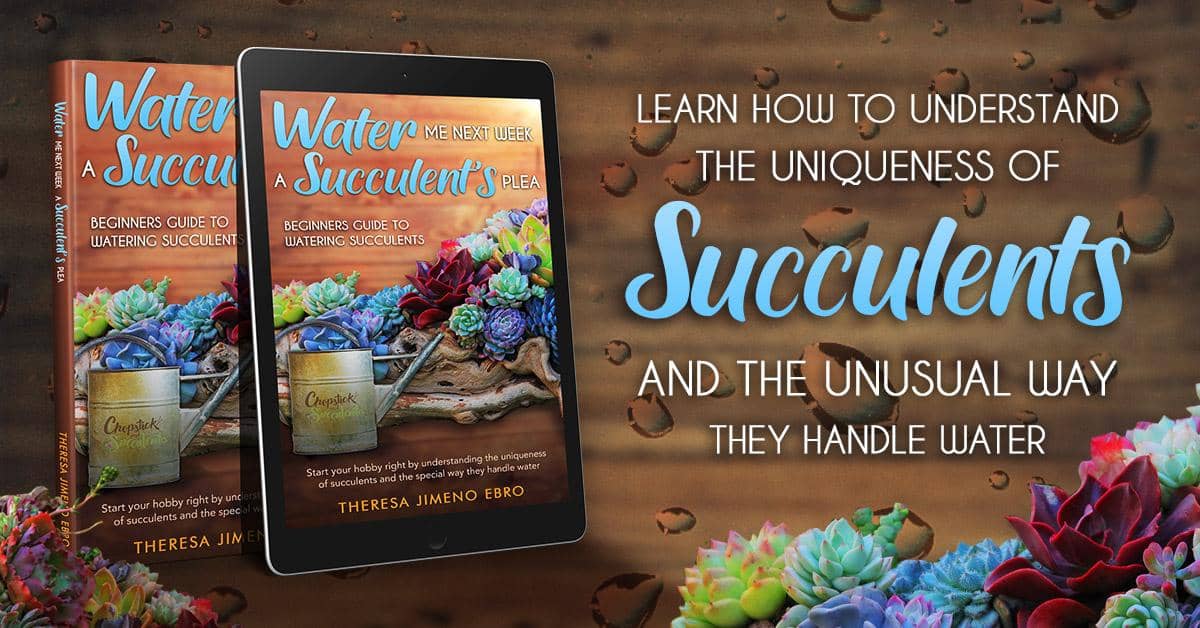 ​
​
This book, WATER ME NEXT WEEK; A SUCCULENT'S PLEA, will significantly help kickstart your succulent-growing journey.
​
​
​
By starting this hobby right, you will surely succeed and avoid making costly mistakes.
​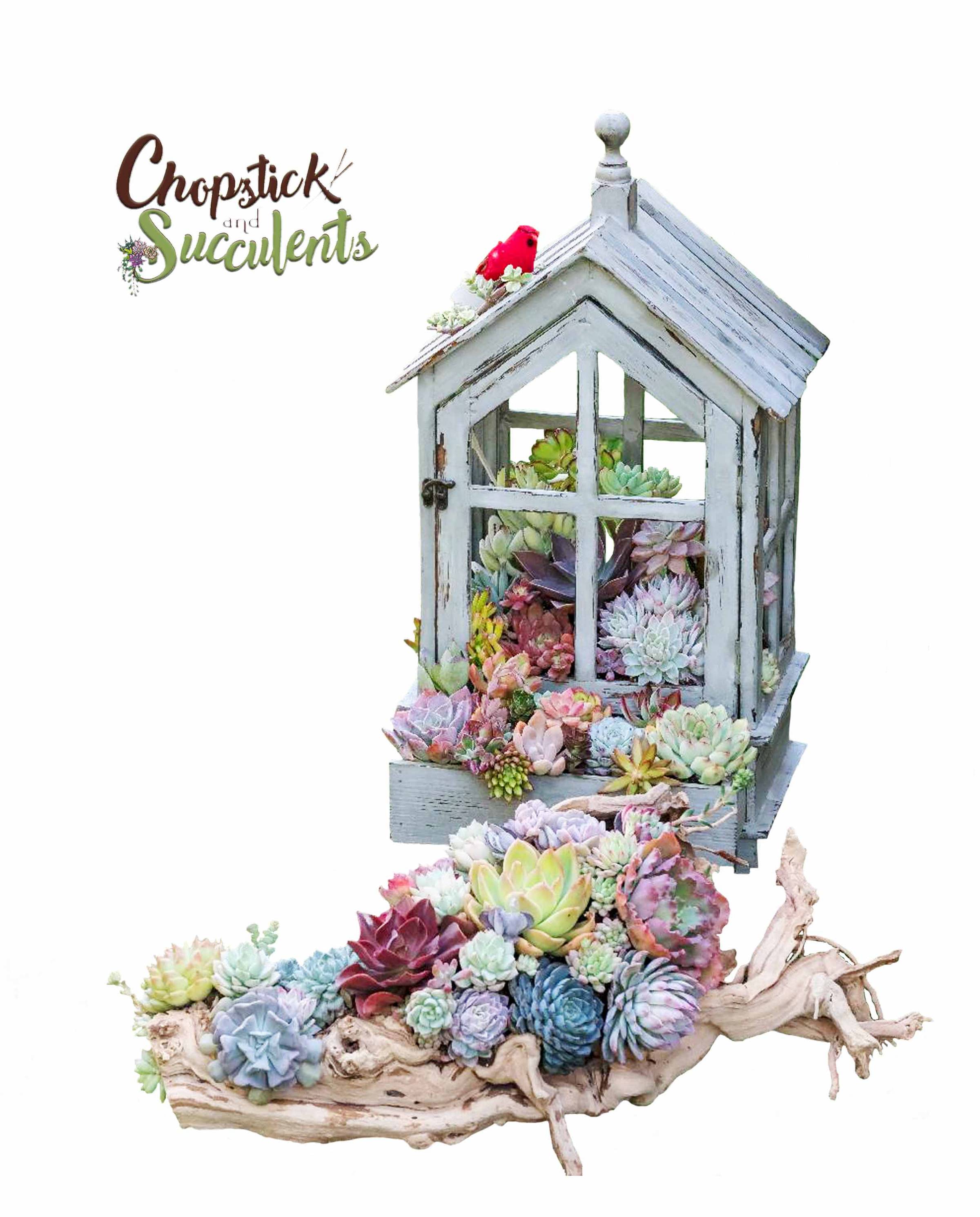 ​
​
​
Succulents are living plants. They can grow and multiply if you provide the right environment and care required. But, not knowing what to do with them can cost their life.
​
Not only that, growing them is very therapeutic. When you take care of succulents, they will, in turn, take care of you—your mental health.
​
Yes, many are drawn to succulents not only because of their unique beauty and interesting features. Surprisingly, a lot of people are addicted to growing them because of the peace and comfort they bring.
​
This hobby, when done right, can be more enjoyable. Learn to understand these plants, grow them successfully on your first try, create arrangements without having to worry about killing them.
​
No, this book is not only about watering succulents.
​
WHAT WILL YOU GET FROM THIS BOOK?
​
👌You'll be amazed by the uniqueness of succulents: their drought-survival strategies and their smart self-defense tactics.
​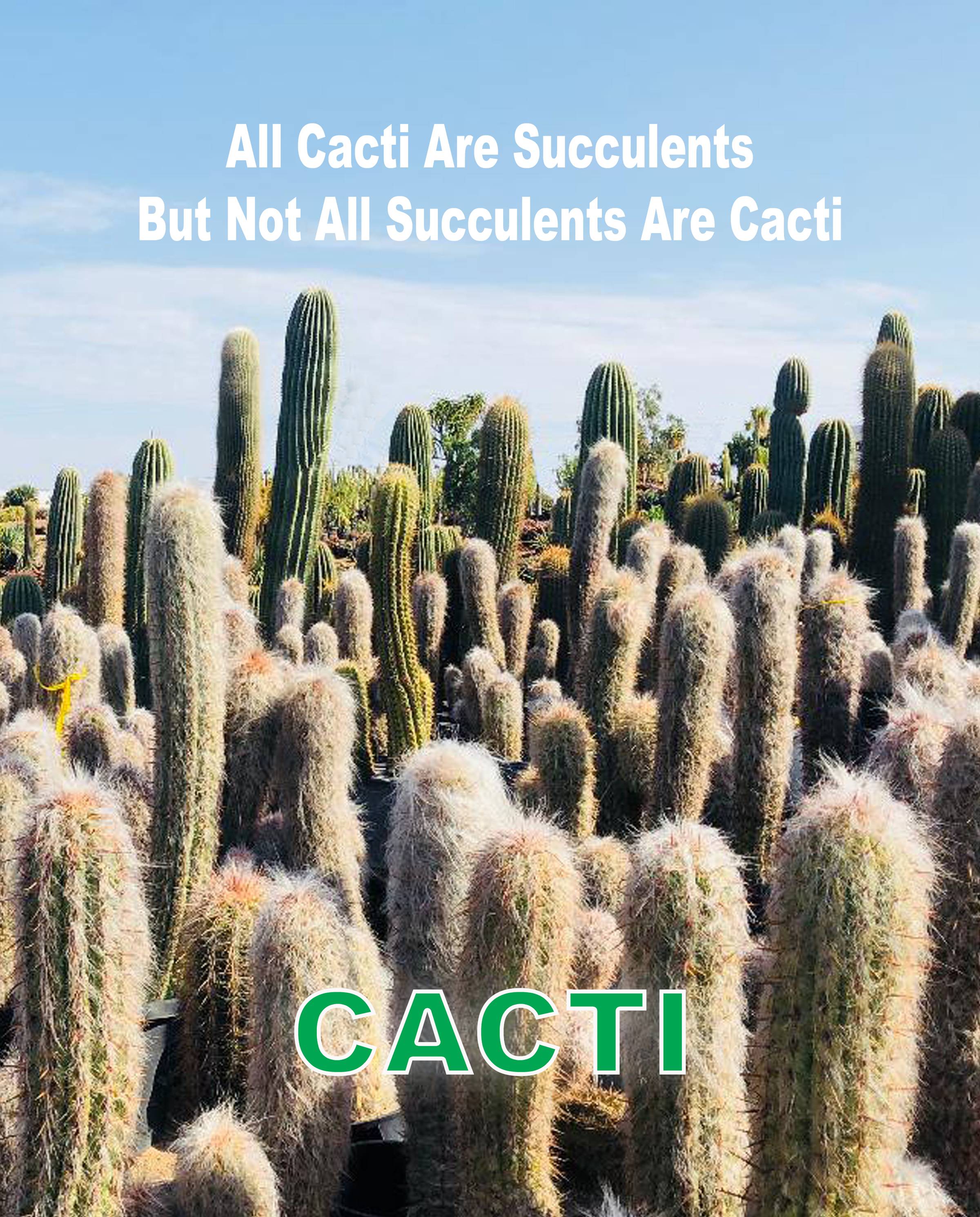 ​
​
👌You'll get clarity on the most controversial aspect of succulent care: knowing when to water and how much water to give.
​
​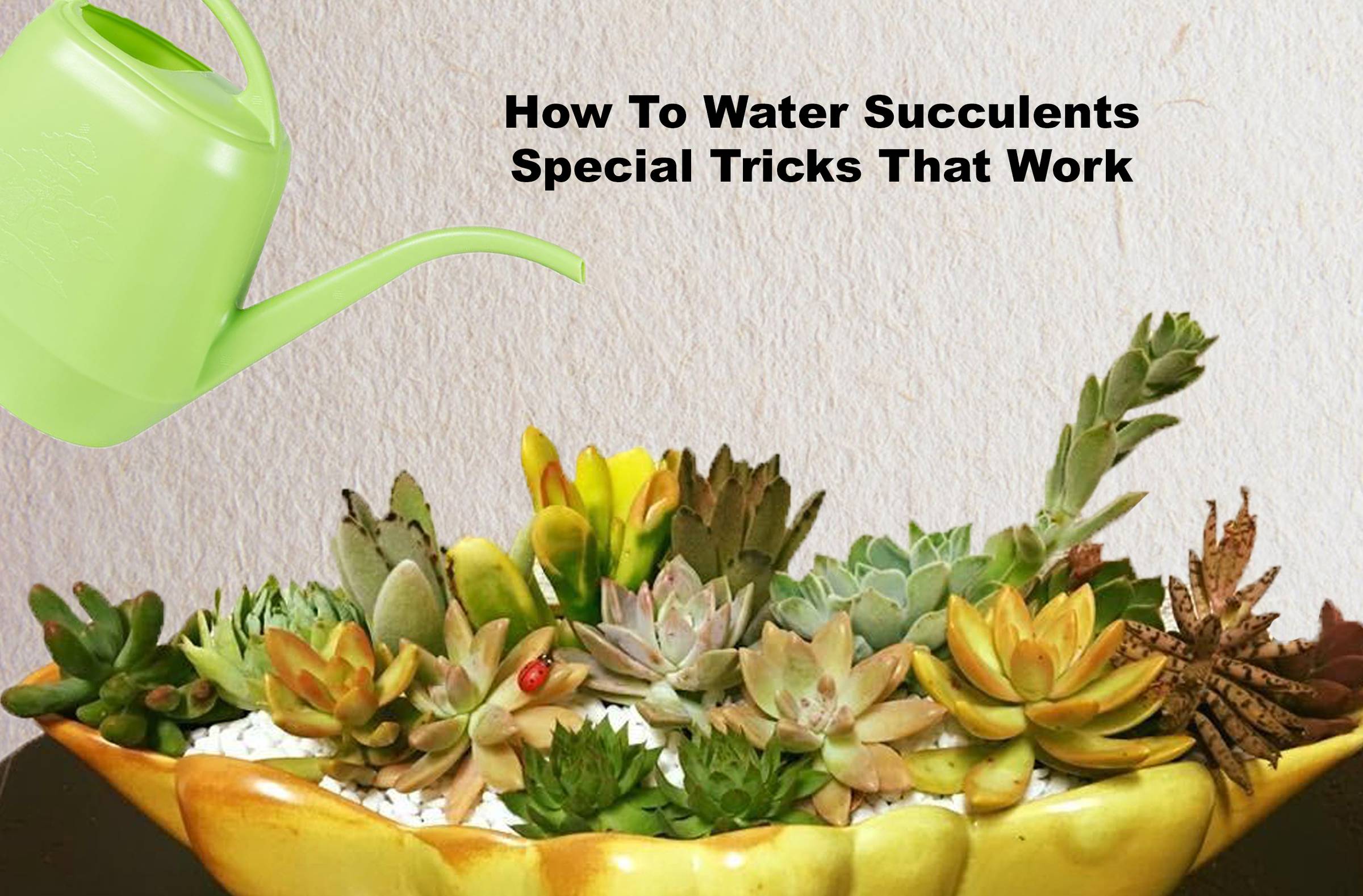 ​
​
👌You'll be inspired to create arrangements using succulents!
​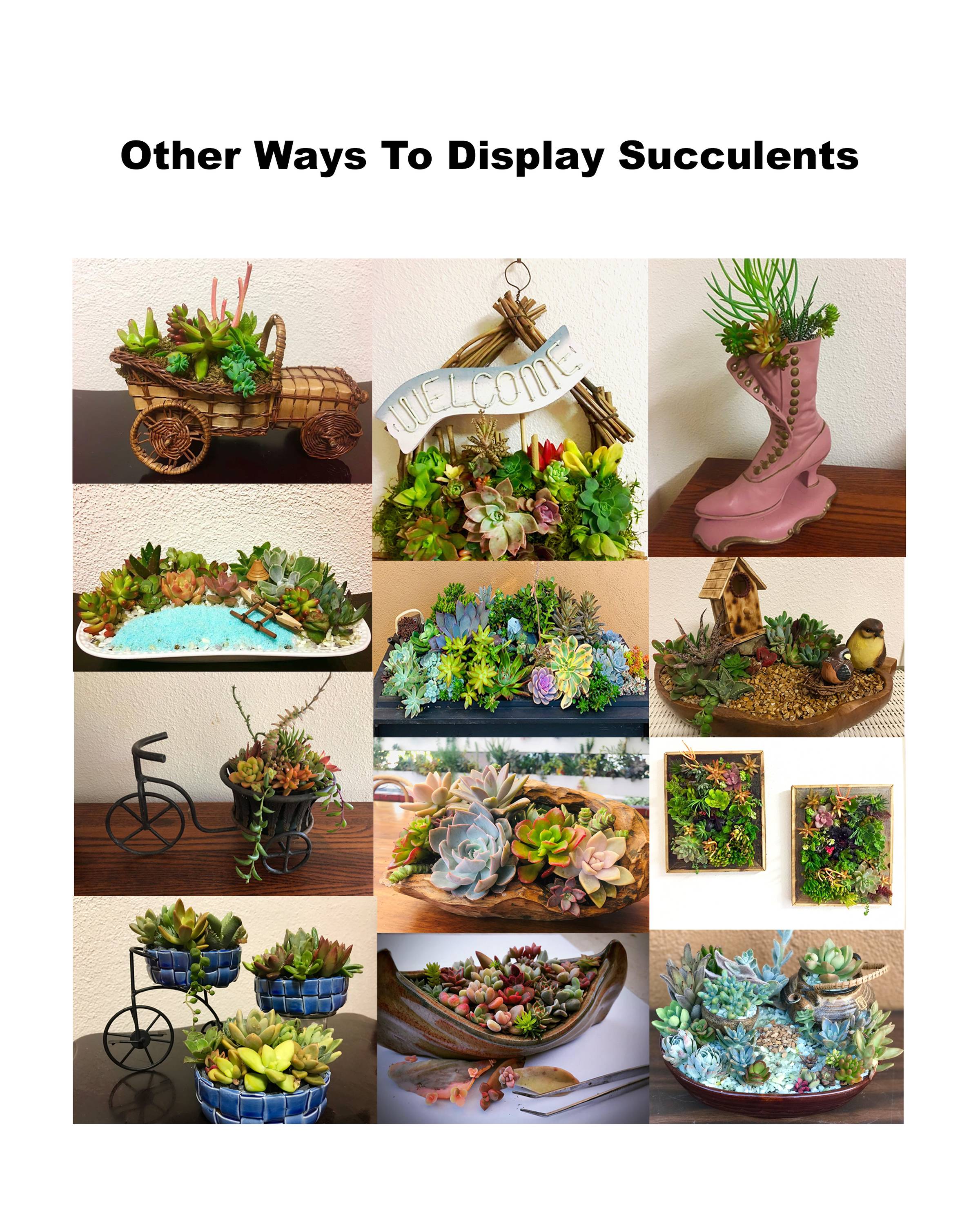 👌You'll learn to identify common problems you might encounter and tips on how to resolve them.
​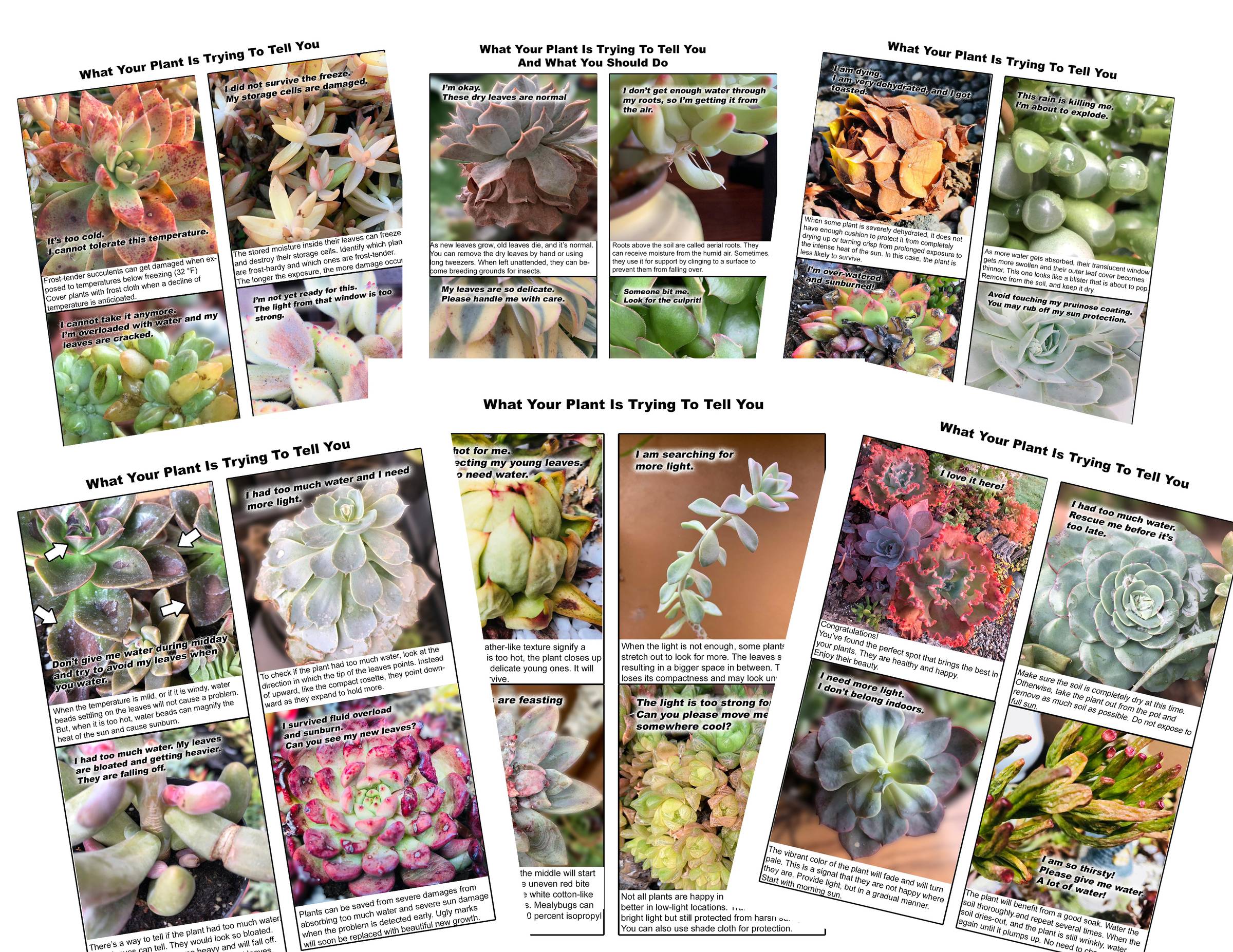 ​
BONUS
Over 120 succulent plant identification, and you can download more for FREE!
​
​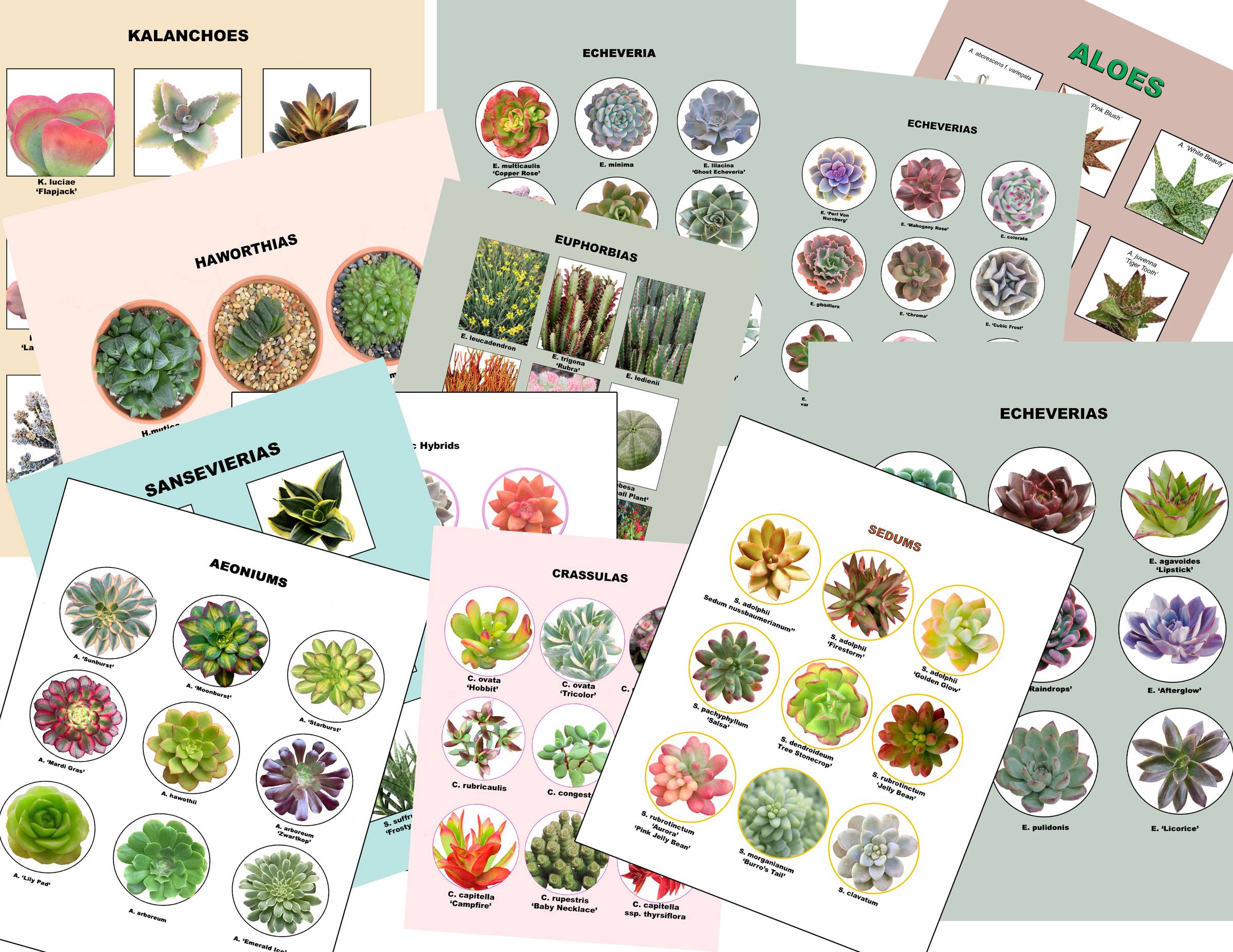 ​
​
​
​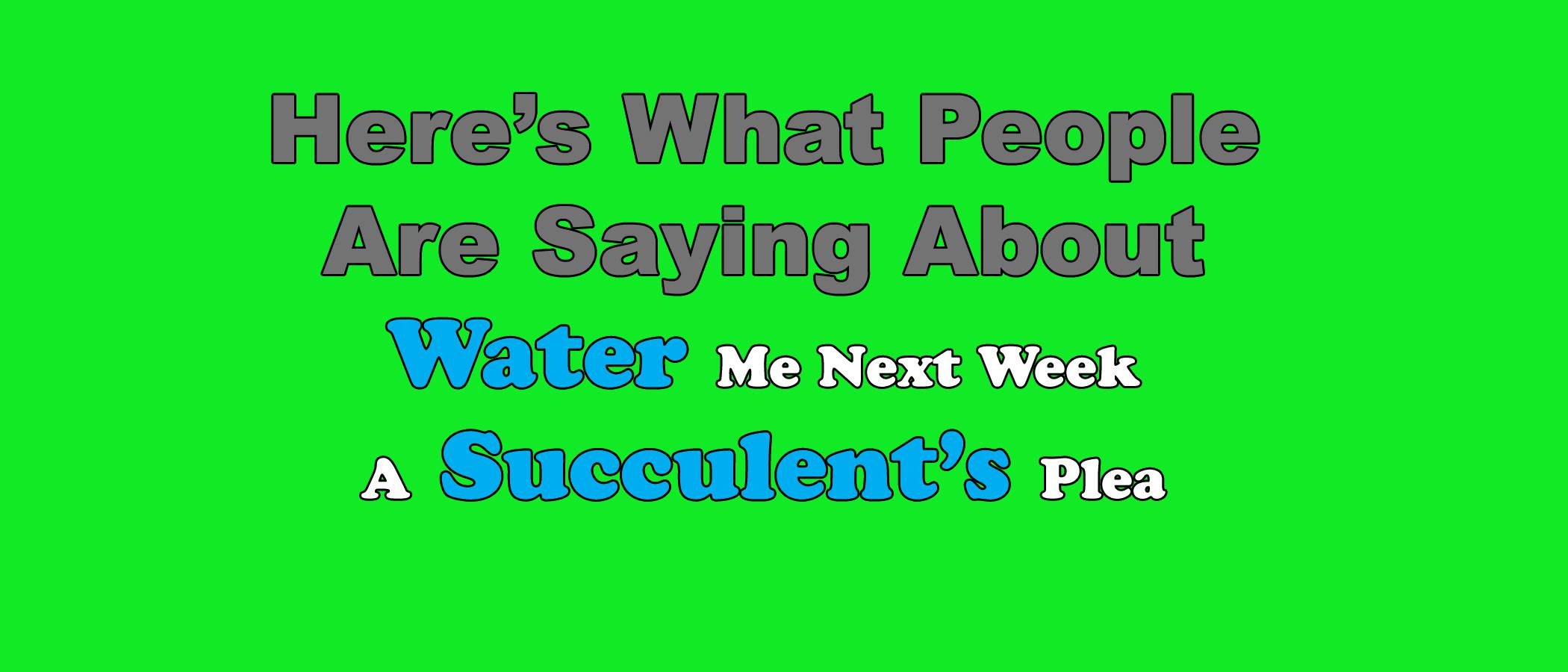 ​
⭐⭐⭐⭐⭐Such A Delight To Read! Informative in wonderful easy to understand terms!
​
"I have lived in an area where succulents do not grow naturally. Nonetheless, I have been following the author's advice and suggestions online. So I was thrilled to see she had a book out!
This book is a perfect example of all her talents combined. She explains everything from the identification of the succulents, the soil conditions, water requirements, and what your succulent may be trying to tell you from the appearance. These are all terms that are easy to understand! I have learned so much from this book, and it was amazingly informational without ever becoming a bore.
The photographs are gorgeous.
This book will provide so much information for all succulent lovers beginner to advanced.
This is truly a valuable resource.
I highly suggest the read, you will be so inspired."
​
Amazon Customer
​
⭐⭐⭐⭐⭐ Highly Recommended And Extremely Useful!
​
"This is one extremely handy, useful, and helpful e-book especially for a novice but addicted to succulent gardening like me.
It was like watching her YouTube videos and hearing her voice at the same time as I was reading her e-book on my Fire Tab the whole night. I desperately wanted to finish the book. It's as addicting as growing succulent itself!
Coz she is the only author who guides you in every step of the way, from owning, growing, caring, to propagating and designing or arranging.
She has been so generous at heart in sharing all her secrets and experiences ( from failures to successes). So, you will surely succeed than fail if you decide to enter the whole new world of succulent gardening if you get to finish reading the book".
​
Criselda P
⭐⭐⭐⭐⭐ Amazing Book, tells you everything you need to know about succulents.
​
" I love this book. Theresa breaks it all down from planting and cultivating, to exactly what you are planting. The photos are fabulous and so colorful that it is inspiring me to want to propagate and cultivate all over my yard. I have already begun. It's so much fun."
​
Christina Marcoux
​
⭐⭐⭐⭐⭐ A Complete Guide
​
"Got this as a gift to my mom since she is starting to grow succulents and she is absolutely in love with it! Excited about sharing the things she is learning. Makes me very happy. Beautiful and colorful pages!"
​
Anolan
​
⭐⭐⭐⭐⭐ Informative
​
" This book is well written, easy to understand, and informative. A lot to learn about succulents. It's so amazing that there's a lot to know about this plant and this book helped me to know it all. So, for those succulent lovers out there who want to broaden their knowledge about this plant and put it into practice. I highly recommend this book."
​
Mary Chyles Carcillar
​
⭐⭐⭐⭐⭐ Good Start For Succulent Newbies
​
"Surrounded by succulents grown by my mother, I've always admired their resilience and unique shapes and form. When she leaves the US to travel, I get to be in charge of her garden. This book is informative and easy to understand for a succulent garden sitter. Now I know the names of the plants and how to decipher their needs. Moreover, I like that she stresses more on the care of succulents rather than design. Can't say enough good things about this book!"
​
Toto
​
⭐⭐⭐⭐⭐ A Must-Have Book!
​
"A must-have book for any succulent lover! Includes so much information in one place, Beautiful to look at, easy to understand. She even included the pronunciation for the different types of succulents! I've been saying many of them the wrong way and some I would never say because I knew I couldn't do it right!
If you are a newbie succulent lover, you will be a pro in no time! Very valuable information all in one place, too bad I didn't have this book when I started! I can't say enough good!"
​
Terry Shank
​
⭐⭐⭐⭐⭐ This Is Not Just Taking Care Of Succulents. This Is Relieving Your Stress Through Nature.
​
"I fell in love with this book. I've been wanting to plant succulents in my garden but because we have 4 seasons, it's impossible to keep them alive during winter. I've heard stories of people relieving their stress through succulents, planting, and doing such beautiful arrangements became their passion.
The thought that this author used actual succulent plants out from her garden in this book is amazing. I followed all her videos about succulents and she really knows what she's talking about.
The knowledge, tips, and how she identifies various types of succulents and their characteristics are not just textbooks based but through her long time observation and care for these plants.
The book is full of information and tips which are very useful if you're a first-timer."
​
Liezl B
​
⭐⭐⭐⭐⭐Perfect Guide To Succulent Care!
​
"I've always loved succulents and how they are low maintenance. One day I noticed elongation in one of my plants and this is when I turned to YouTube and found the author of this book, Theresa Ebro and her YouTube channel, Chopstick and Succulents. I began to watch all her videos and was amazed at all her tips.
When I found out she released a book, I had to get it.
The book is easy to read and understand, the pictures are so colorful and beautiful. I've learned so much from her videos and this book is an amazing guide especially for a newbie succulent lover me."
​
Flipchicmc
​
​
​
​
​
​
​
​
​
​
​
​
​
​